Screen your business or technology idea against these 6 key criteria BEFORE you start building a Minimum Viable Product.
[This post is the first in a series of blog posts titled "6 Tests to Know Whether You Should Pilot Your Idea". The full blog post series is available in a downloadable ebook. It is covered in more detail in the online course Opportunity Assessment for Entrepreneurs and Innnovators. You'll find links to all the other posts at the bottom of this post. Subscribe to the Moolman Institute newsletter (in the footer at the bottom of the home page) to be notified first when more content like this is posted.]
---
You have a brilliant idea. You spotted a need or problem in your work, hobby or personal life, and you think you have a solution. BUT there are so many things to consider, you don't even know where to start…
Should you build a prototype?
Should you talk to a few friends about it or rather keep it secret?
Should you speak to a technical expert?
Should you file a patent application?
Should you speak to a company that is active in the area?
How do you figure out if it really does have potential?
---
The Moolman Institute Idea Screening Method
To help you evaluate your idea and figure out what next, I have developed an idea screening method consisting of 6 key criteria. I have distilled the criteria from those of top venture capital companies & technology transfer offices as well as academic research.
The criteria are based on meta-analyses of over 270 product and service innovation studies, analysis of over 100 failed start-ups, as well as my own product innovation failure research within a large public R&D organisation. (Click here for references.)
Most people are familiar with the Build-Measure-Learn cycle (from the Lean Startup methodology), but you should screen your idea against these 6 key criteria BEFORE you start building a minimum viable product.

Whether it is a new business model, technology, product or service, this method will help you get a strong sense of the value of your idea, without committing much time or money. Even if you're not planning to take it to market yourself, you'll be in a better position to decide what to do: sell it, share it or shelve it.
---
The 6 Key Criteria
The 6 key criteria to test the viability of your idea are: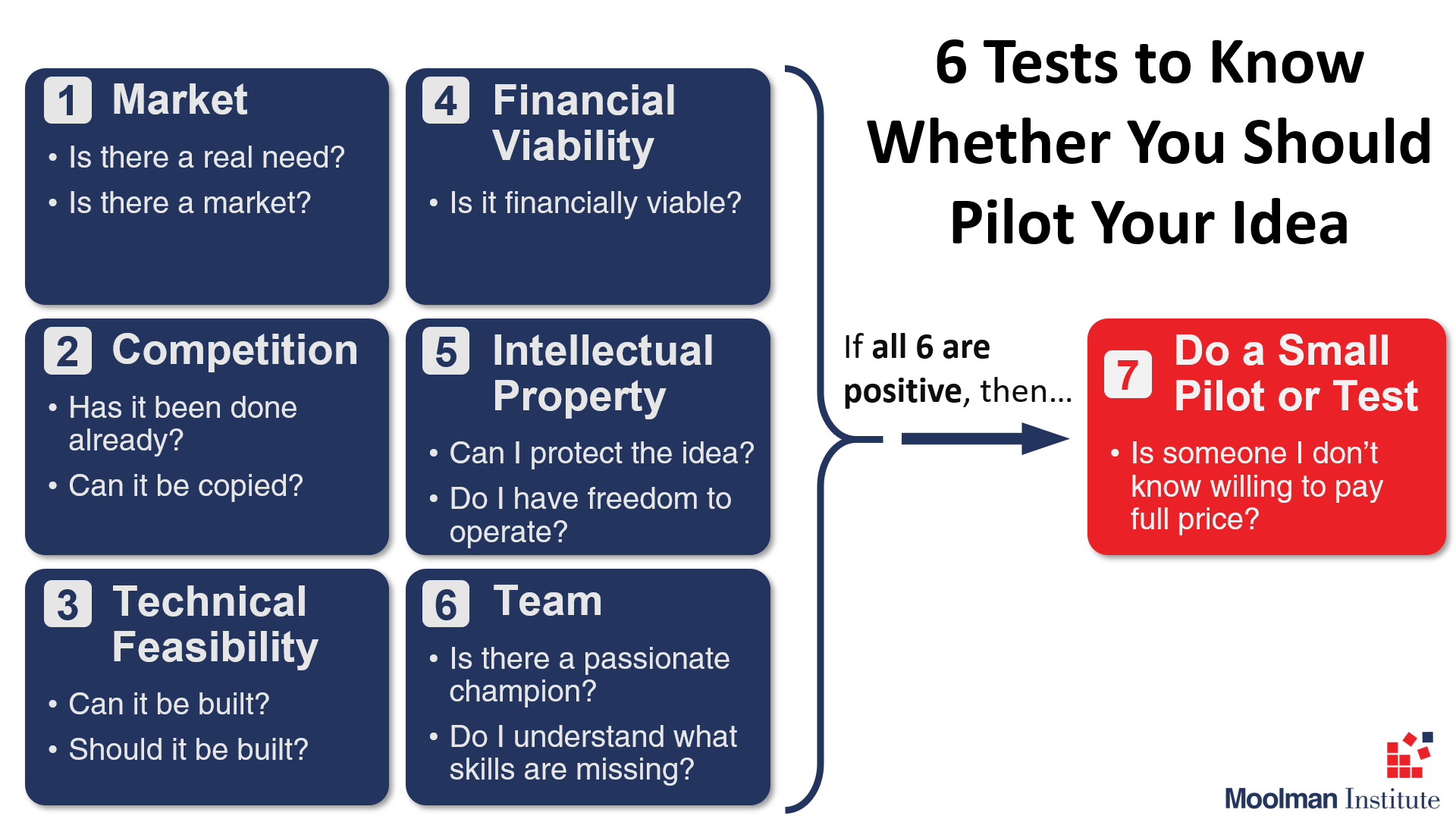 ---
Blog Post Series: a How To for Each of the 6 Tests
In the next 6 blog posts, I will provide a more detailed guideline for how you can evaluate each of these. For each test, I:
Discuss why the test is important;
Provide a set of questions you should try to answer for your business or technology idea; and
Provide a real-world case study to illustrate the test's value.
The process of looking for the information and thinking through the questions is more valuable than the specific answers. It will help you develop a gut feel for the real potential of your idea.
Answer all the questions without any research to get an initial sense of the promise of your idea. Then go back and do a thorough second round for a clearer picture.
Nobody can predict the future. These key criteria are better indicators of what will not work than what will be successful. They are elimination criteria. 
And if you decide to shelve your idea, don't be discouraged. As Richard Branson said, "The best thing about ideas is that they are like buses – there is always another one coming."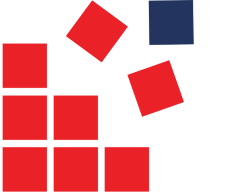 ---
Note: The full blog post series is available in a downloadable ebook.
Read on to find out how to test your idea against the 6 criteria:
Let me know in the Comments section what you think of this method or if you have a good example of where things went wrong based on any of these criteria.
---
This methodology is part of a Moolman Institute online course called Opportunity Assessment for Entrepreneurs and Innovators. The course guides you step-by-step through the 6 tests and provides you with a set of practical tools and templates to make it as easy as possible for you to get to product launch or idea demise.
If you would like more useful content like this or get notified when the next course launches, subscribe to the Moolman Institute newsletter on the home page.
---